Tips and Tricks For Taking The Best Nature and Flower Pictures You Have Ever Taken
Hi

Welcome to Nature Tales, the newsletter with insider tips for getting the most from your nature photographs. We will be sharing some of our secrets and strategies for better pictures and some don'ts for those not so good shots.

If you like this e-zine please do a friend and me a big favor and forward it to them.

If a friend did forward this to you and if you like what you read, please subscribe by visiting here here.


July 18, 2008 Issue #18
"A special note: All links in this newsletter open in a new window. If you try to open one and it doesn't work, try holding down your [ctrl] key and enter at the same time."
---
Table of Contents:
Taking Flower Pictures Tip #4 The Right Angle


Wisdom Flash - Spiritual Wisdom


Nature and Flower Pictures - What's New


Latest Download - Make Your Knowledge Sell

Comments? Do you have a story you would like to see here?

Feedback? Let me have it, right between the eyes! I'd love to hear from you. Just reply to this zine and tell me what you think! Or you can use our contact us form here to send your comments.

Truth is not introduced into the individual from without, but was within him all the time --Soren Kierkegaard

---
Tip Number Four - Consider The Right Angle
Welcome to Week Five of Taking Beautiful Flower Photos.
Step 3: Consider The Right Angle
Flowers are gorgeous to look at and fun to capture on film and professional as well as amateur photographers are always encouraged to experiment with different angles. You can shoot straight at the flower itself on a parallel plain or you can shoot from a bird's eye view. Consider the flower itself and decide which angle would best represent that particular flower.
Samples of Different Angles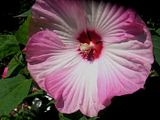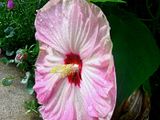 As you can see in the above pictures playing with the angle can be a fun way to change your flower pictures. The first to images here were taken on the same day. Notice what a difference position makes.
The last picture was taken right after a rain shower. So not only do you enjoy raindrops but a look from a different angle again.
And that concludes the Four Steps for Taking Beautiful Flower Photos. Next week I will be covering Taking Beautiful Landscape Pictures With Your Point And Shoot Camera.
See you next Friday for step number two in the series. Considering the background in your flower photos.
If you would prefer reading the entire article now, you can find it here.
---
Wisdom Flash - Spiritual Wisdom
This weeks Wisdom Flash is from an author you may know. Have you ever heard of James Arthur Ray? He was on The Secret, you may remember him as the practical one.

He has a new book out called Harmonic Wealth. Perhaps this is where he came up with the words used in this weeks flash. Remember, you can create anything! Enjoy!

Click Here to enjoy Spiritual Wisdom (opens in new window)
---
What's New With Nature and Flower Pictures
Nature Pictures has joined the new look on Nature And Flower Pictures. And you will find all new galleries to enjoy.
Pumpkin Pictures Get a taste of early fall here
Pictures of Rabbitsadded to nature and flower pictures. Come hop into summer fun.
Pictures of Deer from Canaan Valley WV. Be sure and catch this deer kiss.
Frog Pictures Leap on over and enjoy these froggy friends. A favorite for frog lovers everywhere.
Mushroom Pictures truly nature's own art. See the mystery popping up after a good summer rain.
Turtle Pictures enjoy a tale of turtles in pictures. If you love turtles you won't want to miss this one.
---
New Download - Make Your Knowledge Sell

Have you ever thought about writing your own e book? The e in e book stands for electronic. So an ebook is one you download and read right on your computer. Or you can print portions of it to carry with you.
There are literally thousands of e books on the market and Make Your Knowledge Sell is more than an e book. It is an e package! This e book sold for $49.95. That is until last week.
Why would you want this book? Let me count the ways.
Make Your Knowledge Sell - More than an e book how to. This book is chalk full of tools to get your book from idea to reality in easy doable steps.
Jump Start Kit - This is one part of the package you will want to print out. Check lists not just for writing and publishing your book but web sites, articles and much much more.
Special Report - Buying & Selling Reprint rights, everything you ever wanted to know about reprint rights. Never be taken in by the over used reprint rights again.
186 Marketing - That's right 186 places to market your e book online
120 Marketing - And if 186 isn't enough here are 120 new places to market your ebook
Automation - The MYKS Automation Manual - Put your e book business on auto-pilot and make money while you sleep. Clears up the confusion of how to do it and who to use.
EBook Secrets - An added bonus Creat and sell your own profitable ebook on the web using free or nearly-free programs. This is in addition to Make Your Knowledge Sell!
This is truly an all in one do it right ebook how to for everyone. Get yours here
---
Copyright © 2005 - 2008 by Sally Stoneking, All rights reserved.
This publication is for informational purposes only.