Tips and Tricks For Taking The Best Nature and Flower Pictures You Have Ever Taken
Hi

Welcome to Nature Tales, the newsletter with insider tips for getting the most from your nature photographs. We will be sharing some of our secrets and strategies for better pictures and some don'ts for those not so good shots.

If you like this e-zine please do a friend and me a big favor and forward it to them.

If a friend did forward this to you and if you like what you read, please subscribe by visiting here here.


July 11, 2008 Issue #17
"A special note: All links in this newsletter open in a new window. If you try to open one and it doesn't work, try holding down your [ctrl] key and enter at the same time."
---
Table of Contents:
Taking Flower Pictures Tip #3 Focal Point


Wisdom Flash - Healing With angels


Nature and Flower Pictures - What's New


Latest Download - Search It Tool

Comments? Do you have a story you would like to see here?

Feedback? Let me have it, right between the eyes! I'd love to hear from you. Just reply to this zine and tell me what you think! Or you can use our contact us form here to send your comments.

Do not desert your principles -- James Allen

---
Tip Number Three - Consider The Focal Point
Welcome to week Four of Taking Beautiful Flower Photos.
Step 3: Consider The Focal Point
When shooting flowers, you are typically focused on the blossom itself. However, there are other parts of that flower to consider, such as the stamen, pistil, petal or another component of the blossom.
You also want to decide whether or not you're going to get an extreme close-up and whether or not you should set your camera for macro mode.
Here are a couple examples of choosing different focal points in flower photography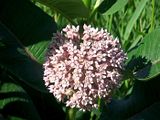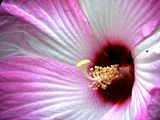 Take a closer look at each of these pictures. The first one is an example of using your macro setting. The second is an example of getting the whole flower in your picture. And finally on the end you have an example of focusing on a portion of the flower.
See you next Friday for tip number two in the series. Considering the Focal Point in your flower photos.
If you would prefer reading the entire article now, you can find it here.
---
Wisdom Flash - Healing With Angels
Who are the angels? Doreen Virtue, author of Healing With Angels, says the are "thoughts of love from God".

I hope this little video brings you as much joy and inspiration as it did me. Feel yourself souring higher through lovely music and beautiful pictures of nature.

Click Here to enjoy Healing With Angels (opens in new window)
---
What's New With Nature and Flower Pictures
Each week I share with my newsletter readers the latest pictures and articles published. Sometimes these pages are a preview. In other words you are the first to see them published.

This week is one of those times. Turtle Pictures is brand new and not yet available to the public. So when you visit the page be sure and bookmark it for easy access.

Not to worry though, in a week or so it will be available to everyone and easy to find. Enjoy!
Pumpkin Pictures All new pumpkin pictures have been added to this page.
Turtle Pictures Enjoy red-eared sliders, snapping turtles, box turtles and even a huge turtle swimming in our local river.
---
New Download - Search It Tool
If you do anything online, you will love this tool. It is the only search tool you need for creating articles, web pages and more.
Research keywords - Use google or yahoo and other tools to search for keywords
Name It - Find the perfect domain for your website
Content Library - research your for your articles and other content
Site Research - Check your popularity, back links and more
Advanced Search - Use this to find images and videos for your site or just to enjoy
Specialty - check out local competition
These are just a few of the processes you can accomplish with this fantastic too. Put it on your desktop to have for all your searching needs.
Download yours today here Search It
---
Copyright © 2005 - 2008 by Sally Stoneking, All rights reserved.
This publication is for informational purposes only.