Tips and Tricks For Taking The Best Nature and Flower Pictures You Have Ever Taken
Hi

Welcome to Nature Tales, the newsletter with insider tips for getting the most from your nature photographs. We will be sharing some of our secrets and strategies for better pictures and some don'ts for those not so good shots.

If you like this e-zine please do a friend and me a big favor and forward it to them.

If a friend did forward this to you and if you like what you read, please subscribe by visiting here here.


January 2, 2009 Issue #32
"A special note: All links in this newsletter open in a new window. If you try to open one and it doesn't work, try holding down your [ctrl] key and enter at the same time."
---
Table of Contents:
Photo Tip - Macro Photography - Take a Step Back


Nature And Flower Pictures - New! Photo Blog


Latest Download Reccomendation - Netwriting Masters Course

Comments? Do you have a story you would like to see here? Feedback? Let me have it, right between the eyes! I'd love to hear from you. Just reply to this newsletter and tell me what you think!
---

Even the highest towers begin from the ground...Chinese saying

---
Take a Step Back From That Small Flower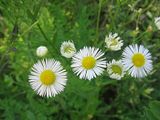 Step Back - I recently discovered that when the flowers are really tiny, the macro photography setting works best from farther away. So step a little back and zoom in to get the best focus on that tiny flower. As we nature lovers know, some wild flowers are amazingly beautiful when you bring them up close.
This step is where using the LCD for taking your pictures really pulls its weight. You can actually see your tiny flower come in and out of focus as you move your camera back. Take your time with this and eventually you will be snapping faster and faster. Once I realized the smaller flowers are better from a distance it became second nature to check my display for clarity.
See you next time when we explore Tip Number Five - Play with the brightness.
---
Photo Blog - Articles And Tips For Creating Digital Art That Sells!
Introducing Nature And Flower Pictures Photo Blog. Articles and news for sharing, selling and improving your nature art and photography. Musings of a traveling photographer.
Here are a couple of recent posts.
Don't Forget Batteries! Read how this photographer learned her lesson when it comes to fresh batteries for the camera.
How The Family Pet Leads The Way, the way to some fantastic landscape photographs that is. Has anyone ever told you that "your dog has you trained"? Well read about the time I am glad I listened to my dog, Oscar.
These are just a couple of the posts you will find. I like writing in a story telling style that can be fun and meaningful at the same time. If you like having a little fun while you learn something new be sure and subscribe while you're there.
---
Download - Net Writing Course

Writing for the internet is not quite the same as writing a book or even an article. Learn how to keep your readers interested and enjoying what you have to say.
This book will be your guide for all of your net writing. Learn:
How to...Join the 2% Who Succeed
what is...The Winning Formula…
Why...PREselling… Your #1 Priority
The Importance of...Setting Your MWR… Before You Start Selling
Why you should... Write for Your Ideal Customer
Why Benefits Make The Sale…Not Features!
How to...Keep Your Visitor on Your Site!
The importance of...Building Relationships
Click on the image to get your copy today.
---