Tips and Tricks For Taking The Best Nature and Flower Pictures You Have Ever Taken
Hi

Welcome to Nature Tales, the newsletter with insider tips for getting the most from your nature photographs. We will be sharing some of our secrets and strategies for better pictures and some don'ts for those not so good shots.

If you like this e-zine please do a friend and me a big favor and forward it to them.

If a friend did forward this to you and if you like what you read, please subscribe by visiting here here.


November 7, 2008 Issue #28
"A special note: All links in this newsletter open in a new window. If you try to open one and it doesn't work, try holding down your [ctrl] key and enter at the same time."
---
Table of Contents:
Photo Tip - Introducing Macro Photography


Wisdom Flash - Sonia Choquette - Your Intuitive Voice


Nature and Flower Pictures - What's New
Comments? Do you have a story you would like to see here? Feedback? Let me have it, right between the eyes! I'd love to hear from you. Just reply to this newsletter and tell me what you think!
A diamond is a chunk of coal that made good under pressure...Anonymous

---
Introducing Macro Phogography
What exactly is Macro Photography? Macro photography refers to a form of focus really. You can find many articles on the technical terminology of macro photography.
But you know me, I prefer having fun with my photos. Fortunately in this age of digital photography, macro is accomplished by the simple press of a button. It's that little button with a flower symbol over it.
Macro photography is close up photography. The main subject in the photo is clear while everything else is blurred. Now this is where it can get fun.
Confused Macro Images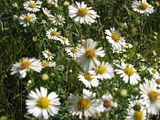 Even though digital cameras make it easier to choose a macro setting, there are a few pointers that will help in taking the picture you really want. Click the thumbnails of these pictures to see what happens when you take pictures with no thought as to subject or composition. If you allow your camera to do all of your thinking for you, you may be surprised at what subject your camera thinks it is aiming at. Do cameras think?
See you next time when we explore tip number one - Are Tripods really necessary?. Read the entire Macro Photography article here and enjoy some examples of roses used this setting.
---
Wisdom Flash - Sonia Choquette
I've been a fan of Sonia Choquette for a long time. I have been reading her newest book "The Answer is Simple...Love Yourself, Live Your Spirit" and I have to say that it has stirred quite a few memories in me.

She talks about our creative selves at one point. "Being creative can be as simple as baking a cake." Or in our case taking pictures of nature:)

Sit back, turn on your speakers and let Sonia take you on a musical, calming ride to Your Intuitive Voice. Your intuitive voice is that wee small voice that nudges you into creative action.

(opens in new window)
What's New?
Site updates are still in progress. This week
Flower Art gets a whole new look. Explore some beautiful digital flower art to decorate your halls.
---