Tips and Tricks For Taking The Best Nature and Flower Pictures You Have Ever Taken
Hi

Welcome to Nature Tales, the newsletter with insider tips for getting the most from your nature photographs. We will be sharing some of our secrets and strategies for better pictures and some don'ts for those not so good shots.

If you like this e-zine please do a friend and me a big favor and forward it to them.

If a friend did forward this to you and if you like what you read, please subscribe by visiting here here.


August 8, 2008 Issue #21
"A special note: All links in this newsletter open in a new window. If you try to open one and it doesn't work, try holding down your [ctrl] key and enter at the same time."
---
Table of Contents:
Nature Landscapes - Finding The Focal Point


Nature and Flower Pictures - What's New


Latest Download - Make Your Content PreSell

Comments? Do you have a story you would like to see here?

Feedback? Let me have it, right between the eyes! I'd love to hear from you. Just reply to this zine and tell me what you think! Or you can use our contact us form here to send your comments.

Some people speak from experience, while others, from experience, don't speak. -- Anonymous

---
Nature Landscapes - Finding A Focal Point
How to Take Beautiful Landscape Photos Using a Standard Point and Shoot Camera
Cont'd

Last week we covered a few of the technical issues in taking Nature Landscape Pictures. Now let's move on to the next tip.

The next significant consideration in nature landscape photography is a focal point. That scenic overlook may be quite lovely to take-in, but photographically it may be a challenge as there is nothing for an eye to rest upon.

Take this into consideration and find a point to capture within the context of the landscape, for example:
A farmhouse in the valley below,
Or a unique ridge feature in one of the hillsides.
The point is to focus the eye into the image.

This may be achieved also by finding a foreground as the focal point, this can be a field of flowers framing the bottom of the image, and the insertion of a foreground will always give a landscape image a tremendous amount of depth.

Here is a little food for thought. Take a look at these nature landscapes and see if you can find the focal point. Just a little something to think about.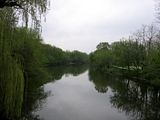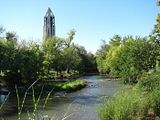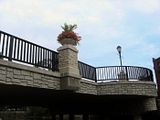 See you next Friday when we will cover Look for Unique Features in the Landscape or Sky.
If you would prefer reading the entire article now, you can find it here.
These tips are brought to you in partnership with Amy Renfrey. Amy is the author of Powerful Landscape Photography. It is a book that is one of my top picks for learning photography.
---
What's New With Nature and Flower Pictures
The sneak peak continues as "daisy pictures" grows.
Chicory Flowers Did you know that chicory leaves are common salad fare? Chicory is a wildflower used from tip to tip. You can find these beautiful blue flowers growing in many fields across the US. North, South, East and as far West as Nebraska and right here at Nature And Flower Pictures
---
This Week Download Make Your Content PreSell

I got an email today from a fellow photographer who was wanting to know a little more about selling online. There is a common thread I hear from many of my friends and family who are artists.
And that is "Where do I start?" I hear quite often "I just want to get my art out there. But when I try, nothing happens." Often when nothing happens they believe it must not work for them.
But this is really not the case at all. There are many places online that will offer you a low cost way of selling your art and photography. What they don't tell you is that you have to build your own traffic. And if they do tell you that traffic building is up to you, they don't tell you how.
Here is a book that will answer all of your questions. What is it that makes some successful and others fail? Where do you start? Start with what you love and let "Make Your Content PreSell" lead you from



---
Copyright © 2005 - 2008 by Sally Stoneking, All rights reserved.
This publication is for informational purposes only.