Butterfly Landings
by Alyssa West
(Philadelphia)
Ok well my mother just passed away so I went to my aunts house and there was a butterfly just following me everywhere. I went and I heard my grandmother telling her friend. Her friend said it means that is her (meaning me) mother. Its her mother giving her a sign that her mom is still with her.


I miss my mother. By the way, I'm 13 and she died 9~27~79 to 4~27~12.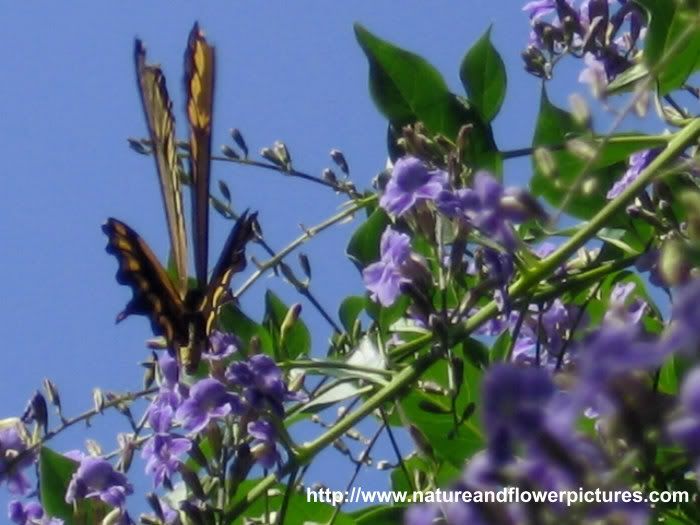 Butterfly Visits Bush at Library in California
Note from Sally, owner of Nature and Flower Pictures:
Thank you, Alyssa, for sharing this touching story with my readers. It is very encouraging when we can read of the signs that are sent from God.
I've added this picture as a token of sending my wishes for your happiness.
A portion of all proceeds from this site are donated to St. Jude's. If you are looking for a place to give, I highly recommend this hospital. Your own personal donations may be made by clicking on this banner.