Lilies in Ireland
by Alan Stenson
(Ireland)
Beautiful wine colored Lily looks like an asiatic lily. I found one like it called a 'Blackout'. This lily is as sleek as can be, with glossy carmine buds and flowers with black-red throats, centered with tiny black spots. This lily is darkest red and dazzling!


Meet the photographer:
My name is Alan. I'm a keen (and sometimes frustrated) gardener. I've always had an interest from an early age.
A few years ago when I bought my own house I planted it bit by bit...according to how much my pockets would allow.
I planted some lily bulbs in the soil and some in pots. The soil ones won hands down. No question!!
However, I'm not great when it comes to keeping a note of flower names and that is coming back to bite me now because I've been asked by a number of people for the names of the lilies and I can't oblige. So I'm posting photos of them here in the hope that you may be able to help me.
Alan,
More Asiatic Lilies From Alan's Garden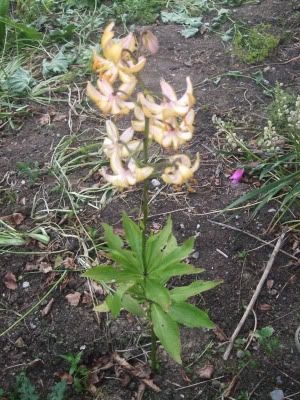 This image is either a Peach Butterflies lily or the Caress Lily.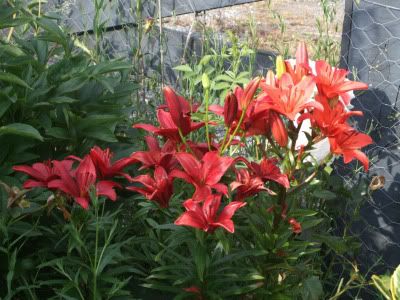 Here you have what appears to be the Razzle Dazzle Lily.




Here is a Tibetan Snow Lily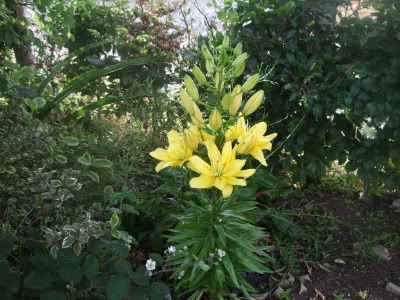 And finally is a lily whose name is Golden Ruffles.
I do not claim to be an expert in the naming of flowers. So if you know these lilies by another name please leave a comment and let us know what they are.
I would like to thank Alan for his contribution of pictures of lilies and this opportunity to learn more about their identification.
Thank you Alan for sharing this beautiful Asiatic Lily Photograph. You do have a beautiful garden. One to be proud of.
A portion of all proceeds from this site are donated to St. Jude's. If you are looking for a place to give, I highly recommend this hospital. Your own personal donations may be made by clicking on this banner.