Yellow Swallowtail Butterflies
by Dodie
(Shippingport, PA)
Here is a nifty Swallowtail Butterfly story for you. I went out to my garden today and saw a beautiful swallowtail butterfly on my zenias. I had a wonderful time following it around to get the perfect shot. I thought you and your readers might enjoy them as well.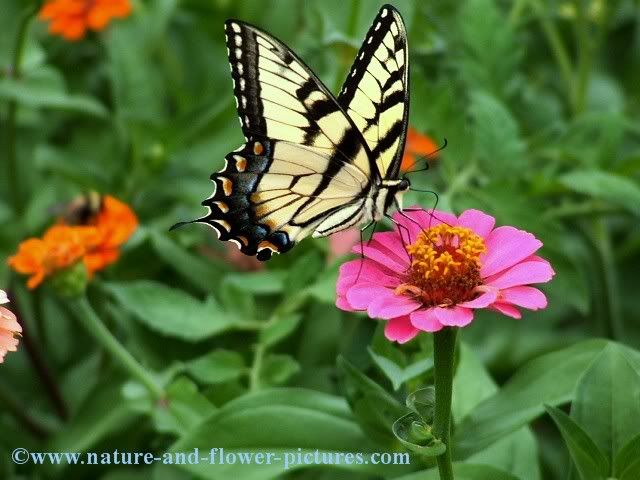 Eastern Tiger Swallowtail in Flower Garden
Swallowtail butterflies are large, colorful butterflies which form the family Papilionidae. There are at least 550 species, and though the majority are tropical, members of the family are found on all continents except Antarctica.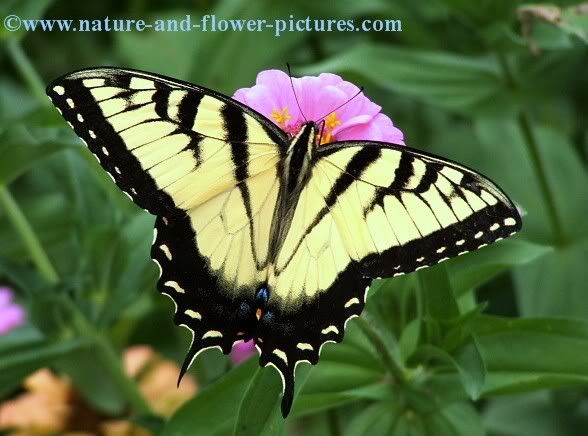 Easter Tiger Swallowtail Spreads its Wings
The Eastern Tiger is a large, almost 5 inch wingspan swallowtail butterfly. It is found in the Eastern United States, as far north as southern Vermont, and as far West as extreme Eastern Colorado.
Although these pictures were taken in Virginia, Dodie has moved back to PA. She is currently pursuing her art and selling Avon. You can see her beautiful art work at
Dodie's Art Gallery
A portion of all proceeds from this site are donated to St. Jude's. If you are looking for a place to give, I highly recommend this hospital. Your own personal donations may be made by clicking on this banner.